Discover more from Just Emil Kirkegaard Things
No filter science
Over 5,000 subscribers
Expert assessment of The Bell Curve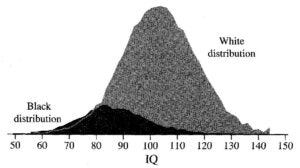 The Bell Curve (TBC) was widely criticized in the media. This is to be expected since the media are left-wing, and left-wingers hate HBD related content. What did the experts think? I don't recall seeing a compilation of expert commentary on this. I am here thinking of a narrow meaning of expert, limited to researchers who have done primary research in the fields that TBC is built upon. Naturally, one can find any number of left-wing sociologists who attacked it. Here's an attempt at a compilation:
I probably missed some. But overall, reactions from close experts were not generally hostile, and frequently positive. I am not aware of any anonymous survey that asked experts to rate TBC for accuracy etc., but that would be very worthwhile, and indeed an obvious thing to do. Many experts do not speak their mind publicly lest they be branded by the SPLC, various brainlet journalists, and student protesters.
Some of Murray's own writings about it can be found in:
Search methods
Searching on Google Scholar is hopeless due to the indexing of reviews by a million journalists and sociologists, not experts by my working definition. Instead, I opted for searching in specialist journals, primarily in Intelligence. Then I followed up on any references mentioned.
Subsequently, I found this collection of reviews in the public press, mainly.