Discover more from Just Emil Kirkegaard Things
No filter science
Over 5,000 subscribers
Lord Kelvin on quantification and scientific knowledge
Being annoyed by some of the usual qualitative drivel masquerading as science (see almost any tweet by @RealPeerReview), I was moved to make a nice background/poster.
https://en.wikiquote.org/wiki/William_Thomson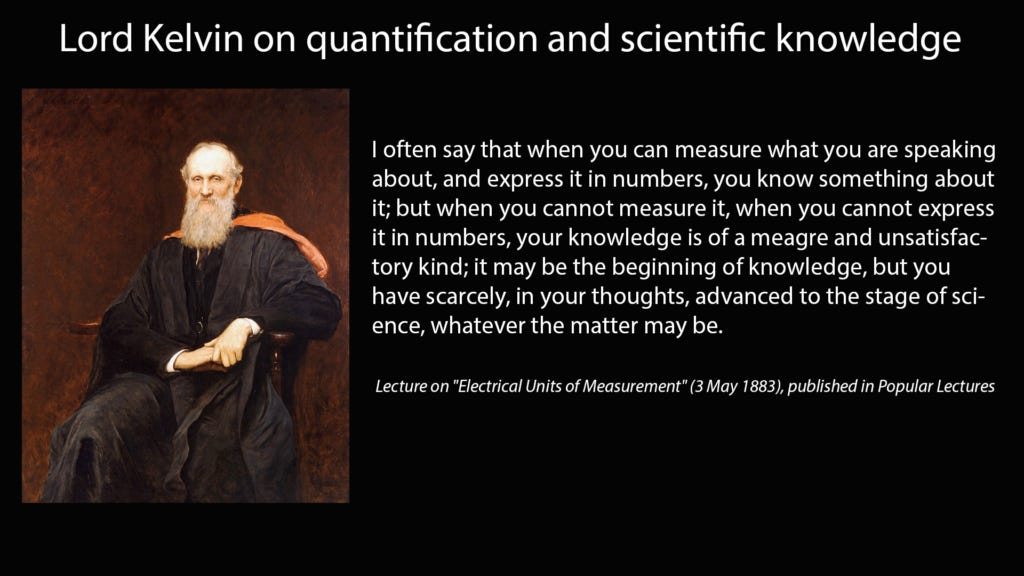 A slide from some anthropologist said of Galton that he "Worshipped at the alter of quantification". That's a nice way to put it!